Ezekiel Eyes as a Team would like to thank Maureen for the most amazing and sterling achievement.
After 25 years she has decided it is time to retire and spend some time on herself.
We believe that some of these quotes sum up the most amazing dedication that Maureen has given to both the staff and patients of Ezekiel Eyes.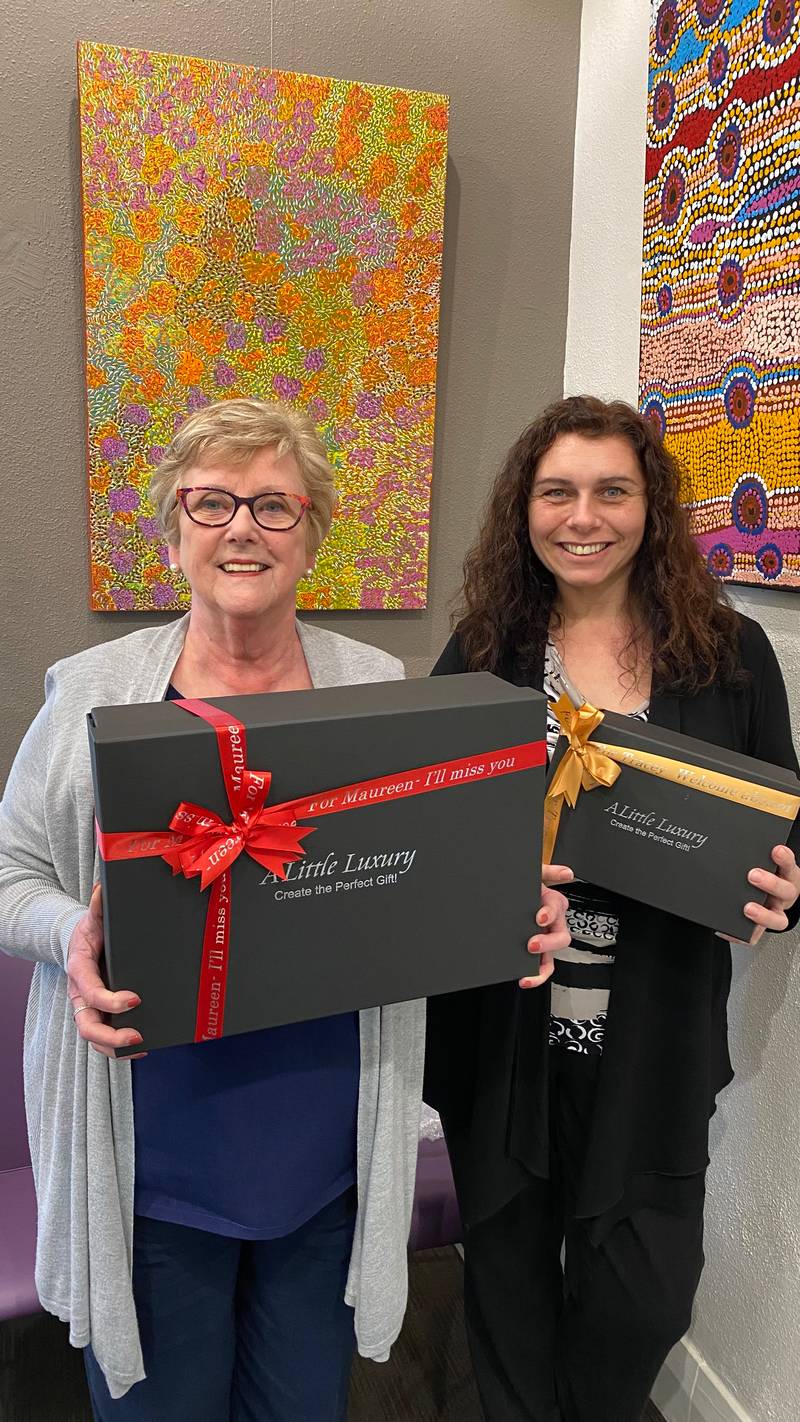 (The photos above are of gifts sent in today from a patient…
One is a box for Maureen on a well-deserved retirement from Ezekiel Eyes.
The other is a box for Tracey to welcome her to Ezekiel Eyes.
The incredible aspect of Ezekiel Eyes that our environment is like a large family. Thank you, Elisa, for the beautiful gifts and thoughts!)
​
From our Ezekiel Eyes Team:
"When you've worked alongside someone for over 17 years, not only do you get to know them as a colleague, but you also get to know them on a personal level.
As a work colleague, Maureen's dedication and work ethic is unsurpassed. It has been an absolute pleasure working alongside Maureen and she will be missed.
On a personal level, family is everything to Maureen. From her children through to her grandchildren her face always lights up when she talks about them.
I wish Maureen a long and happy retirement!"
​
"I've enjoyed working with Maureen and she is as a loyal and dedicated employee, which is a rare quality these days.
She is such a trooper, being the first person to arrive at work and hardly takes a decent break during working hours.
I wish her a happy and enjoyable retirement."
​
Do you have a story about how Maureen has gone above and beyond for you?
​
Maureeen….now it is time to spend a little time on you. Thank you so much for your dedication and loyalty for so many years.
I know all the team at Ezekiel Eyes will miss you as will our many patients.
All the best for a safe, healthy, and wonderful retirement.